Illustration for representational purpose
HYDERABAD: The students of government residential colleges outshined students of private colleges in the intermediate exam results. While second-year students of various government-run residential societies scored pass percentage of more than 80%, the overall pass percentage of students from private colleges stood at 65%. In fact, private colleges failed to fare well compared to their last year performance which was 69%.
RS Praveen, secretary of Telangana tribal and social welfare societies, highlighted the fact that social and tribal welfare students are performing extremely well for the last five years.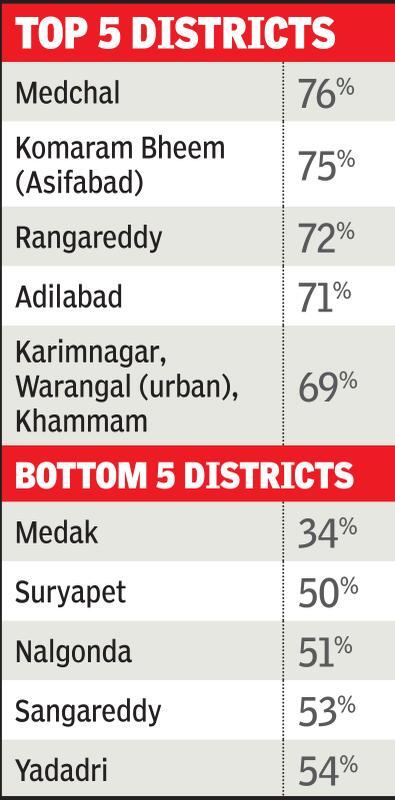 Meanwhile, pointing out at the concept of self-centres, private colleges said these centres are making all the difference. "At least students of 40 government colleges appeared for the board exam in their respective colleges. If the state really wants to boast about their results, they should release college-wise results as it would give a clear picture," Satish G, honorary president, Telangana Private Junior Colleges.
According to the data released by the board, the pass percentage of second-year students of BC welfare institutes stood at 89.8%, followed by Social Welfare Residential Educational Institutions who secured 83.8% pass percentage and tribal welfare students who managed to secure 81.9%
Class 12 students of government junior colleges secured only 63.1% and students of aided colleges secured overall pass percentage of 60.1%.
["source-timesofindia"]